HOW MUCH BAUHAUS IS IN THE BAUHAUS?
It is no secret that Hannes Meyer kept both his former office partner, Swiss architect Hans Wittwer, as well as the entire Bauhaus building department busy around the clock designing the ADGB Trade Union School building. But just how much Bauhaus design is actually in the building? Bauhaus researcher Dr. Anja Guttenberger explores this question in her short essays under the heading From Building to Bed.
300 METERS OF "SILVER FABRIC" FOR THE LECTURE HALL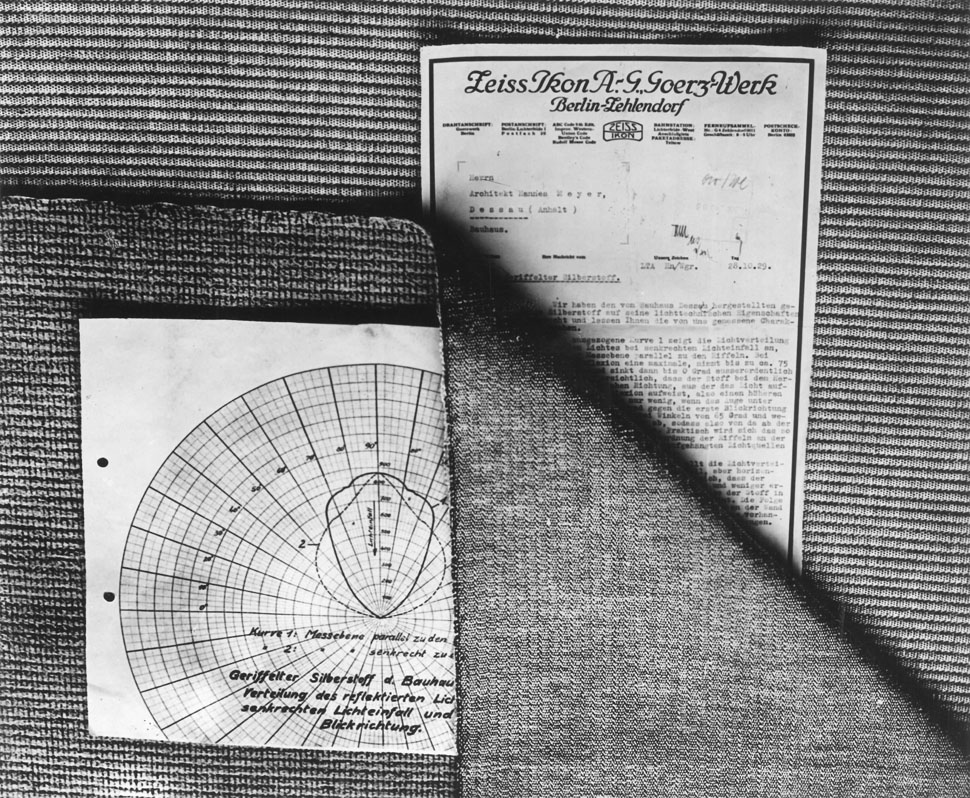 In order to counteract the undesired echoing in the lecture hall of the Trade Union School in Bernau and to distribute the light optimally throughout the entire room, a material was needed that could meet both requirements. Since such a material did not yet exist in 1929, the Bauhaus promptly commissioned one of its best weavers to develop a suitable material for the lecture hall of the Trade Union School in her diploma thesis. The "silver fabric" was to become Anni Albers' ticket to the newly founded Black Mountain College in the USA when she was no longer safe in Germany as a Jew in 1933.
INGENIOUSLY FUNCTIONAL – VARIATIONS ON A WRITING DESK
With her preliminary-course training in carpentry joinery at the Bauhaus, Wera Meyer-Waldeck knew how to approach her craft, moving methodically from the needs of eventual users to the materials, to the aesthetic, functional end product. This called for clear formal lines and relatively inexpensive materials that were nevertheless durable and pleasing to the touch. Ease of use was an absolute necessity. These requirements are realized to near perfection in the writing desk designed for the dormitory rooms of the Trade Union School. It was created in several variations, which were used in the Trade Union School at different locations.